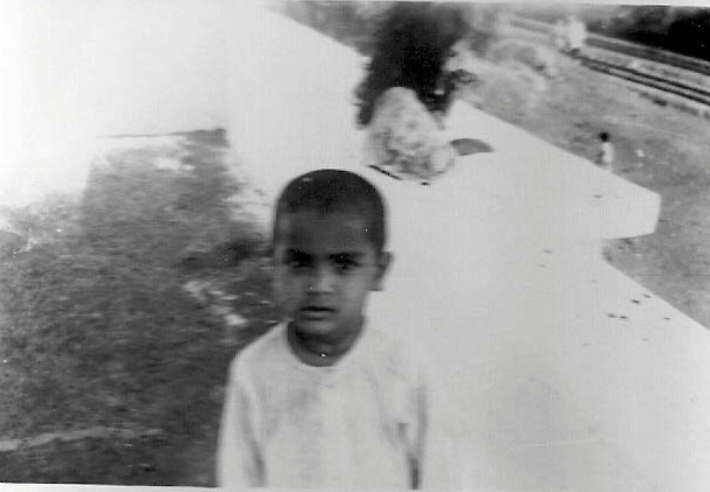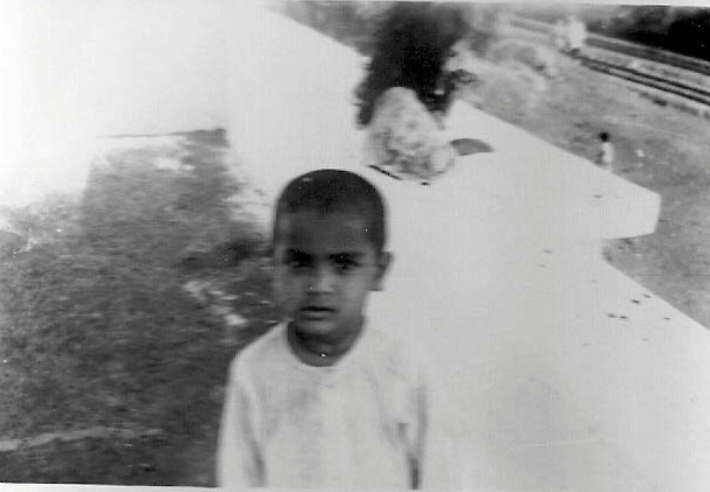 I was seven or eight years old when I became aware that there were two ways of being: one traditional and the other modern. Tradition was represented by Father, recently returned from Egypt with a doctorate and employed as a lecturer in history at Hyderabad's Osmania University. He wore
the traditional sherwani when he was out on business or social visits. At home he wore a collarless shirt and white pajamas, and he made me stand for prayers with him every day. The modern way was represented by Uncle Jawwad, who was several years younger than Father, ran several businesses, wore a jacket and a tie and a pith hat in the summer when out on business.
At the time, around 1950, we lived in a kind of joint family in a duplex-type house in a suburb of Hyderabad near the university. The place was called Eddickmate. The backyards of the duplex were separated by a wall that ran over water well shared by the two households. It sat about 20 yards from the railroad tracks of the local train that operated between the old parts of Hyderabad and its twin city, Secunderabad.

From left, Hafsa at perhaps age 4; Manjli-Apa (Asma Habiba), my second oldest sister. Baji (Aisha Hamidah), the oldest sister is on the right. It's me in the picture above. Except for Hafsa's picture, all were taken on the roof of the Eddickmate house. The railroad tracks are clearly visible. Missing here are any pictures of Atique and Chhoti-Apa (Humaira), the third oldest sister.
A short walk from the house was the bazaar, where, usually, servants went for daily grocery shopping. Both parts of the house
had the neem trees and, surprisingly, ours had an apple tree, too. I vaguely remember both families on some days out working in the yard, gardening, and, at least on one occasion, cooking out.
We in the Khalidi family lived in one part of the house, and Grandmother, her four sons and one daughter, lived in the other part. Our
oldest uncle, Mubarazuddin Rafat, lived with his family in Aurangabad, where he was an assistant professor of Urdu at a university college. Mother, Khairunnisa Zubeida Khalidi, was the second-born in her family. Uncle Jawwad was the third; Aunt apa-jaan was the next in birth order. After her came Uncles Muhiuddin Arshad, Syed Rasheed, and Syed Nooruddin.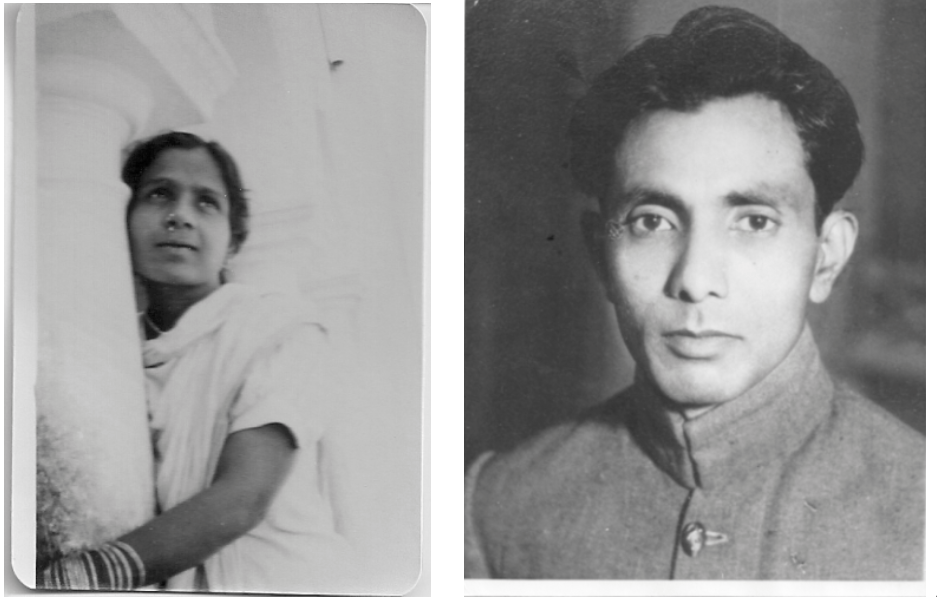 Amma-Jaan (Khairunnisa Zubeida) has her arms around a pillar at the front of the house; Baba (Abu Nasr
Muhammed Khalidi) used this picture for his passport when he left for Egypt on a scholarship for his doctorate in Muslim history around 1947.
It might help to identify these relatives by their more recent residences. Aunt Apa-jaan was the mother of Hasan Zaheer and Rakhshinda, both of New Jersey, and Zehra of Wichita. Uncle Arshad has lived for several decades in Omaha; and Uncle Rasheed in Beckley, WVA. Uncle Nooruddin, last of the children of Grandfather Janab Syed Nizamuddin, lives in Wichita.
The reason why so many pictures from the 1940s and early '50s are available is that Uncle Rafat, the oldest of the uncles (d.1970) received as a gift a Hasselblad camera that today belongs in a camera hall of fame and is worth ten thousand dollars or more as an antique.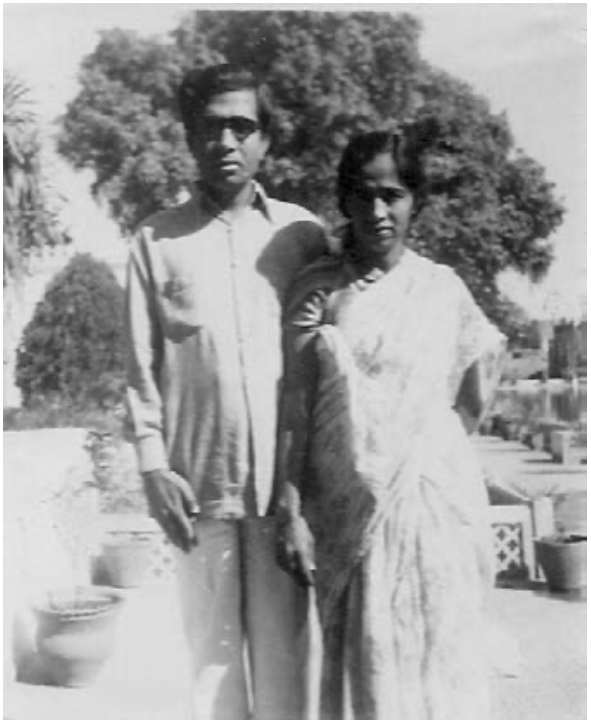 In the early 1940s, it had fallen to Uncle Jawwad to become the head of his family upon the sudden demise of Grandfather, Syed Nizamuddin, of a massive heart attack. He was about 22 then and had just finished his bachelor's degree in sciences. He borrowed money and started a successful business, the first of its kind, in scientific supplies for school labs, and saw to it that his brothers progressed in school toward a college education. It was a period of economic and political turmoil, the country partitioned, and India poised to absorb the semi-independent state of Hyderabad as just another of its provinces. In the time he had left, he volunteered for the care of the victims of a cholera epidemic at a quarantine hospital; opened a publishing house and produced five books, three of them works of fiction; set up a third business, selling books; traveled to Karachi to see if he could move his family to the new country, but decided against it. His youngest brother recalled the time the family members slept in the open on their house's terrace during the hot summer days, and Uncle Jawwad, lying next to him on his back, would point to the stars, identify a planet or two, and explain the solar system to him. There was no possibility during the unsettled times to see that his 20-year-old sister attended college, so the next best thing was to see her married to a colleague and distant cousin
In the new political dispensation in the region, holding the family together and keeping the businesses running were challenges enough.